Paul Maskill on starting & growing a small business and franchising.

Paul Maskill – Starting & Growing a Small Business
Episode Description:
Paul Maskill on starting & growing a small business and franchising. In this episode we interview Paul Maskill, an entrepreneur, business coach and consultant. Paul shares his entrepreneurial journey, tips & advice for starting & growing a business, building systems, and the benefits of franchising.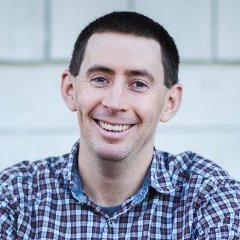 Paul is an entrepreneur and specializes in putting systems, processes and people in place in order to put any service-based business on auto-pilot. He has a successful corporate career, but then as he explains: "the buzz of a finance job in the big city lost its luster and Paul was looking for more."
After taking two months to travel around South America, Paul decided to relocate to Raleigh, NC and start a career that was rewarding. In 2011, Paul invested in his first franchise business, combining his business experience with a passion for sports. Over the next 4.5 years, Paul grew his business to four franchise locations, impacting 1,000's of kids each year!
At the end of 2015, Paul was ready to make his next move. He sold his four franchises for over 6x his initial investment and 3x his net profit.
He lives the Raleigh-Durham, North Carolina area.
Show Notes:
Paul shares his journey from a corporate career in finance, to entrepreneur.
He shares his insights and experiences with starting a growing a small business.
Is there demand for the product or service you are planning to offer? Are there others providing the same thing?
Paul believes that developing and implementing systems, people and a process are the keys to creating a self-sustaining business.
He also shares his experience with franchising, as a franchisee, and currently as a franchisor.
Resources:
Books mentioned in this episode:
[We receive commissions for purchases made through these links (more info)].