How to grow a small business through franchising with Jeremy Barnhart.

Jeremy Barnhart – Franchising
Episode Description:
How to grow a small business through franchising with Jeremy Barnhart. In this episode we interview Jeremy Barnhart, an entrepreneur and co-founder of a successful franchise business. He shares his story of transitioning from a corporate career in accounting and finance to becoming his own boss, and how & why he became a franchisor. He also shares his insights on how to achieve success as a franchisor and a franchisee.
[Learn more about Jeremy]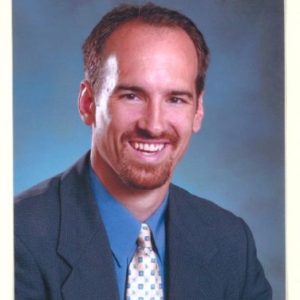 Jeremy is a co-owner and VP of Franchise Development at Apex Fun Run.
He has a background in accounting & finance and a variety of other business ventures.
Apex Fun Run's passion is to help teachers, as well as students and schools. The company partners with schools to raise funds for equipment and other campus needs. The concept incorporates a two-week character building and leadership program that culminates with a student "run" to raise donations
for schools. Students ask people they know to pledge money for each completed lap, between 26-36. Young and enthusiastic Apex staff members lead the program, and all students get jerseys and prizes for jobs well done. Apex Fun Run raises more money for schools than any other fundraiser, averaging about $23,000, and 10% of the funds raised go to the teacher.
There are various reasons why a business may decide to become a franchise. Mostly, it comes down to being able to grow and expand rapidly and build a regional, national or international brand. By leveraging the investment and efforts of individual franchisees, the franchisor is able to grow much faster than they might be able to do so by building corporate-owned locations. Expanding without franchising requires much more capital to accomplish and can take longer.
Franchisors not only benefit from quick expansion but they are also leveraging the energy, passion, effort and investment of individual entrepreneurs who invest in a franchise location. Of course, there is also the benefit for the franchisor of recurring revenues in the form of on-going royalties.