Publicity & Public Relations for Small Business with Sharon Bolt

Publicity & Public Relations for Small Business with Sharon Bolt
Generating Publicity & Public Relations for your small business with Sharon Bolt. She she shares her entrepreneurial journey, and her advice & tips for small business on becoming an authority and leveraging publicity & PR to grow your business.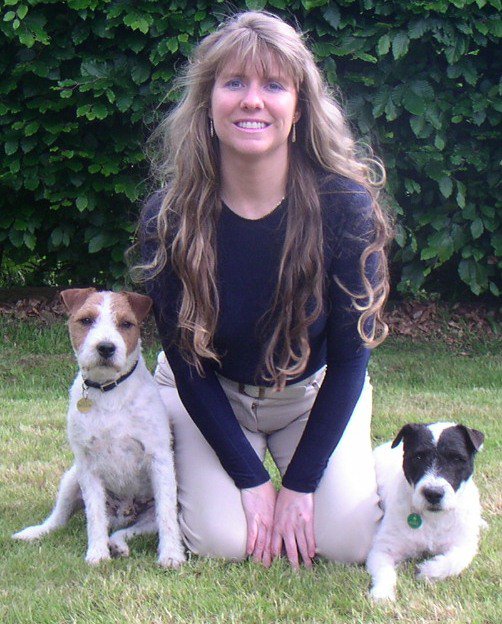 Sharon has been an entrepreneur for over 16 years. She is a publicity expert and founder of Get Free Publicity Today.
She has contributed to more than 40 different local and national newspapers, magazines, television and radio stations and has received over $1.5 million in free publicity and free advertising. She is also the co-author of 2 highly acclaimed books called 'Successful Women in Business' and 'Every Entrepreneurs Guide: Running Your Own Business.'
She was featured in the BBC Documentary "Britain's Most Embarrassing Pets." and has had a regular slot on BBC Radio since 2008 where she answers the listeners' dog dilemmas.
Although she maintains her regular dog training slot on BBC Radio and media commitments, her focus nowadays is on teaching startups, business owners and entrepreneurs how to build a brand, increase visibility and generate sales by cleverly using free publicity.
Sharon lives in Redhill (south of London), United Kingdom.
Show Notes:
Sharon shares the story of how a health issue led her to seek alternative medical solutions and ultimately her first venture into business ownership.
She started her first business while still having a full-time job with in the airline industry.
Sharon applied the at-home-party method for her complimentary therapy business.
In 2004 she founded her next small business: Good Dogs – a dog training business.
In 2015 she founded Get Free Publicity Today.
She shares her tips & advice on how to run and promote a small business.
Sharon shares practical tips on how to get publicity and develop public relations that help you build your small business.
Get Sharon's FREE report on how to write a Press Release that creates win-win situations with the media.
Books mentioned in this episode:
[We receive commissions for purchases made through these links (more info)].

Related Episodes of The How of Business Podcast – helping you start, run and grow your small business.