Health Insurance Business with LeRoy Wilkerson
Health Insurance Business with LeRoy Wilkerson, a owner of an independent insurance agency – Wilkerson Insurance Agency. He shares his entrepreneurial journey, health care and life insurance options for small business owners, and how he built his business through referrals.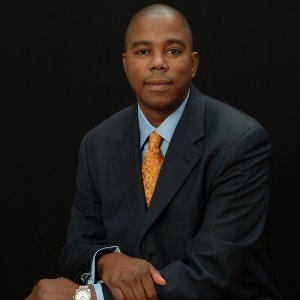 LeRoy is an Independent Life & Health Insurance Agent/Broker. He is the owner an independent agency, called Wilkerson Insurance Agency, based in Texas – and he is also licensed in Oklahoma.
He helps his clients find the right health insurance coverage for their families, and he also specializes in employee benefits solutions and innovations for small businesses. The insurance services he offers include Employee Benefits Solutions, Term Life, Universal Life, Whole Life and Annuities, Individual and Group Health Plans, Dental and Vision Plans, Accident and Critical, and Illness Plans.
Before starting his own agency, he enjoyed a diverse business career including positions in sales.
Health Insurance Business with LeRoy Wilkerson:
LeRoy enjoyed a long career at the U.S. Bankruptcy Court, and then transitioned into a successful career in sales.
He enjoyed his sales career, but when his company eliminated his position, it became clear to him that the only way to benefit long-term from his hard work was to build his own business.
While he kept his job, he conducted extensive research on the insurance industry and gathered the knowledge he needed to start his own agency. After he started his agency, he also worked part-time jobs while he built up a clientele for his business.
"Your position there is never permanent." His advice to others, including his children, about the reality of a working for someone else.
LeRoy evaluated the pros and cons of starting a captive agency (affiliated with one insurance carrier), but chose the independent agency model which he feels offers more options for his clients.
Small businesses with 10 or more employees may be able to offer affordable insurance plans for their employees. Offering insurance benefits can give a small business a competitive edge in attracting and retaining quality employees.
LeRoy has built his business primarily through referrals. And he knows that those referrals are the result of the quality service he delivers and the trust he builds with his clients.
He also leverages networking to generate new business.
(at 25:08) LeRoy explains the value he receives from his chamber of commerce membership, and how to build those relationships.
LeRoy offers a FREE Discovery Conversation appointment where he does not sell his clients anything, but instead focuses on understanding his clients needs.
Resources:
Books mentioned in this episode:
[We receive commissions for purchases made through these links (more info)].

Other Podcast Episodes:
You can find other episodes of The How of Business podcast, the best small business podcast, on our Archives page.
Henry Lopez is the host of The How of Business podcast – the top-rated podcast focused on helping people start, manage and grow a small business.