Orlando Rios – Overcoming Resistance
In this episode we interview Orlando Rios, an online marketer and podcaster. He shares his interesting experiences with his businesses in the music industry, and his advice for overcoming the resistance that keeps us from achieving success.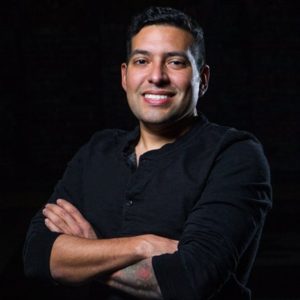 Orlando is an online marketer, podcast host and producer. Best known for his work with the health and fitness lifestyle brand Onnit, Orlando has extensive experience in helping companies increase their revenue through social and search advertising with Facebook, AdWords, Twitter, and Instagram.
He is also a leader in podcast producing and the author of The Podcast Book, the go-to guide on discovering your next favorite podcast and the who's who of podcasters. The 2017 edition of The Podcast Book features over 600 recommended listings including the year's top picks, host, runtime, and frequency information. Orlando's site PodcastingPro.com gives free education on podcast producing and profiles of other leaders in the podcast industry.
Download your FREE E-Book: PODCASTING PRO BASICS E-BOOK
Resources:
Books mentioned in this episode:
[We receive commissions for purchases made through these links (more info)].