Virtual Office Services for Small Business with Frank Cottle
Virtual Office Services for Small Business with Frank Cottle
In this episode we interview Frank Cottle, a serial entrepreneur and an expert and veteran of the virtual office and services industry. Frank shares his fascinating life journey, including working as a professional diver and working for the largest luxury yacht broker in the world. He shares valuable advice on how to use virtual or flexible work places for your small business. Flexible working is becoming more and more popular in the world of employee benefits, as it can make such a difference to how easily people can fit work around their other responsibilities, and it is fairly easy to establishment if your company is digitised. There are even recruitment companies like the ten2two recruitment agency which specialise in finding flexible roles for their clients, so it could also mean that you end up attracting better applicants for jobs.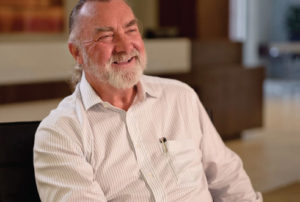 Frank is the CEO of Alliance Virtual Offices and Chairman of the Alliance Business Centers Network. He is a recognized expert on flexible working, the virtual office movement and "third place" working.
Prior to creating the Alliance brand, Frank successfully operated his own portfolio of business centers in multiple locations across North America.
Frank has spent the past 30 years delivering business services that are finely tuned to the workplace needs of start-ups, entrepreneurs and growing small & medium businesses. Over the years he has worked with tens of thousands of business owners and, coupled with a unique global management perspective, has become the go-to authority on flexible and remote work.
Related Episodes:
You can find all of the episodes of The How of Business podcast on our Archives page.