Rob Greenlee Interview – Podcasting for Small Business Owners
Episode Description:
In this episode we interview Rob Greenlee, a podcasting pioneer. He shares his unique journey from marketing, to broadcasting and eventually hosting the first podcast show.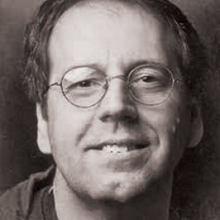 Rob is a podcasting pieoneer, and currently VP and Head of Partnerships at VoxNest.com and Spreaker.com. He was formerly the Head of Content at Spreaker, and the former EVP andCTO at PodcastOne.com in Beverly Hills, and former Content and Business Manager for Podcasts & TV at Microsoft's Xbox Live and Zune.
Rob is also former lead host of WebTalk World Radio Show; recognized as the first nationally syndicated radio program in the world to begin podcasting on Sept 15th, 2004.
In 2017 he was inducted into the Academy of Podcasters Hall of Fame.
He currently hosts the "Spreaker Live Show" podcast, Weds at 3pm PST, and co-hosts the "New Media Show" Live on Saturdays at 9am PST/Noon EST.
Rob lives in the Seattle, Washington.