Carl Allen Interview – Buying a Small Business
Episode Description:
In this episode we interview Carl Allen, an entrepreneur, investor, and corporate deal maker. He shares his experiences in the corporate world, transitioning to entrepreneurship, and the reasons to consider buying an existing small business instead of building one.
FREE Online Class: How to Buy Your First Business Inside of 99 Days, CASH FREE!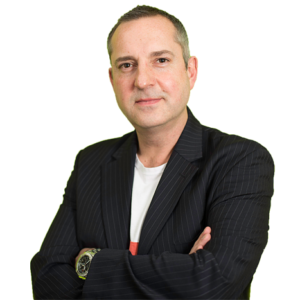 Carl is an entrepreneur, investor, and corporate dealmaker who has worked on transactions worth over $50 billion, which includes over 250 acquisitions and sales, together with more than 100 capital fund raising projects. In a 24-year career, Carl has analyzed thousands of businesses, big and small, in 17
different countries and across nearly every business sector.
Carl has a solid reputation as an investor and corporate dealmaker, having worked for Bank of
America, Hewlett-Packard, Forrester, and Gartner. He has advised some of the world's largest corporations on investments, acquisitions, disposals, and restructuring.
Carl has also assisted hundreds of business owners in raising both equity and debt financing. Carl walks the talk, having acquired and sold numerous businesses for himself. He is one of the world's premier experts on buying and financing small business acquisitions and coaches more than 700 entrepreneurs all over the world to buy small businesses rather than starting new ones.
Carl lives in England.
Resources:
Books mentioned in this episode:
[We receive commissions for purchases made through these links (more info)].