Virtual Small Business with Carrie McKeegan
How to build and manage a virtual small business with Carrie McKeegan. Carrie is an entrepreneur and the co-founder of a virtual small business which allows her and her family the complete freedom of location. She could wake up tomorrow, decide that Montenegro is a good option, and still be able to handle her business 100% independently during the transition thanks to the lifestyle she's built for herself. Carrie transitioned from a successful corporate career to launching her first business to address the challenges expats face related to filing their US tax returns.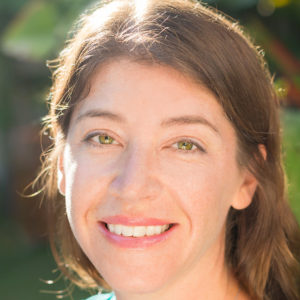 Carrie is an entrepreneur and the co-founder and CEO of Greenback Expat Tax Services, a fast-growing, exciting venture that provides what US expats need in regards to their taxes: professional, accurate, hassle-free taxes at a reasonable price.
It is becoming more and more popular to become an expat. A lot of people seem to be traveling to America recently to retire, especially with the knowledge that they can use their credit history from their native country to apply for some of the best credit cards, such as an American Express® Card, using that credit history. However, in Carrie's case, her business is only looking at helping expats who have left America to live somewhere else, but maybe helping people with their taxes when they enter the country could be a future move for the company. Carrie has experience with all sorts of banking, especially due to her previous careers.
Prior to starting Greenback, Carrie was a General Manager in the Partnerships team at Barclaycard in London, managing both a joint venture and partnership on Barclaycard's behalf. Before that she worked at American Express focused on marketing and general management.
Originally from New York, Carrie was raised in Mexico City, and has since lived in Barcelona, London, Montevideo, Rio De Janeiro, Buenos Aires and now Bali.
Resources:
Books mentioned in this episode:
[We receive commissions for purchases made through these links (more info)].
Other Episodes:
You can find all episodes of The How of Business podcast, dedicated to helping you launch and grow your small business, on our Archives page.