Pete Williams Interview – 7 Levers for Small Business Growth
Episode Description:
In this episode we interview Pete Williams, an entrepreneur, adviser, marketer and the author of "Cadence – A Tale of Fast Business Growth". Pete shares his unique entrepreneurial journey – from Australia, to working for an athletic shoe retailer in South Florida, and back to Australia to begin his entrepreneurial career. We then chat about some of the key lessons to help small business owners grow their businesses, including focusing on 10% improvements in 7 key business areas.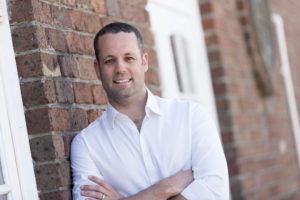 Pete is an entrepreneur, adviser, marketer and author. His a Southern Region Finalist in the Ernst & Young Entrepreneur of the Year Program, a Small Business ICON Recipient, and an Australian Business Award Winner for Marketing Excellence. Pete is the co-founder of numerous businesses across varying industries—from telecommunications services to e-commerce.
Having been referred to as "Australia's Richard Branson" in media publications, Pete first made a name for himself when, at age twenty-one, he sold Australia's version of Yankee Stadium, the Melbourne Cricket Ground, for under $500—which you can read about in his first book, "How to Turn Your Million-Dollar Idea Into a Reality".
Pete's companies include Infiniti Telecommunications, SimplyHeadsets.com.au, SpringCom Telecommunications, and Preneur Group – an advisory-consulting firm that guides business owners through the process of increasing profits, margins and other key indicators by using the 7 Levers approach to business growth. His latest book is "Cadence – A Tale of Fast Business Growth".
Pete splits his time between Melbourne, Australia and California with his family.
Resources:
Books mentioned in this episode:
[We receive commissions for purchases made through these links (more info)].