Laundromats Business with Serial Entrepreneur Keith Leimbach
Laundromats Business with Serial Entrepreneur Keith Leimbach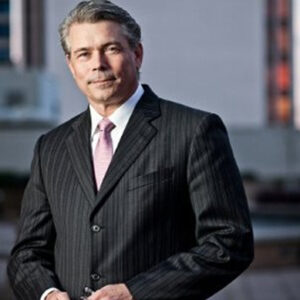 Laundromat Business with Serial Entrepreneur Keith Leimbach. He shares his entrepreneur story, small business diversification, and the Laundromat business.
Keith Leimbach is a serial entrepreneur who has spent the last few years building and acquiring small businesses to create diversified income streams. He now shares detailed information about these businesses so you can determine which diversified streams make the most sense for you. This includes his popular podcast Diversified Income Experiment.
Before becoming an entrepreneur, Keith enjoyed successful careers in corporate consulting, management and sales.
Laundromats Business with Serial Entrepreneur Keith Leimbach:
Studied Mechanical Engineering, enjoyed a corporate consulting, management and sales careers.
When did you launch your first small business and why?
What led you to the Laundromat business?
Please summarize the different small businesses you have been involved with.
When did you know you wanted to be your own boss? Who were early entrepreneurial influences?
Please introduce the laundromat business model. What are the typical services and income streams, and the high-level opportunities and challenges?
Who is a good fit for this type of small business?
Explain the opportunity for expanding the "wash, dry, fold" business. Is this done after hours, and what about restrictions the landlord may have on operating after hours?
What are we typically looking at from a start-up investment?
What type of financing should we consider? Equipment manufacturer financing? Qualified for SBA?
How important is location and what are some of the high-level criteria?
Should I buy an existing laundromat or build my own?
What about laundromat franchises?
How does this type of business fit in with your Diversified Income Streams approach to building a small business portfolio?
How did COVID-19 impact your business?
What are some of the misconceptions and common mistakes people often make when considering or operating a laundromat?
If I think a laundromat is for me, how should I get started? How do you start vetting a new business idea?
Episode Host: Henry Lopez is a serial entrepreneur, small business coach, and the host of this episode of The How of Business podcast show – dedicated to helping you start, run and grow your small business.
Resources:
Other Podcast Episodes:
You can find other episodes of The How of Business podcast, the best small business podcast, on our Archives page.