Sales & Account Management with Dan Englander
Sales & Account Management with Dan Englander, an entrepreneur, author and founder of Sales Scheme – dedicated to helping small business owners get more customers and grow their existing accounts. Dan shares his journey from history major in college, a marketing a sales career in the corporate world, to launching his own business.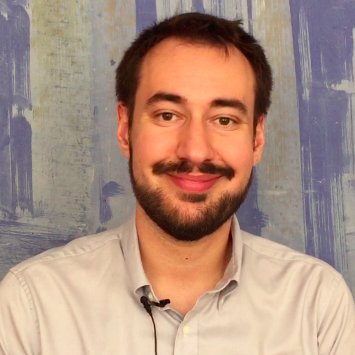 Dan is a New York-based entrepreneur, consultant and the author of Mastering Account Management and The B2B Sales Blueprint. He's the founder of Sales Schema where he helps salespeople, business owners, and account managers win new customers and grow their existing accounts.
Prior to founding Sales Schema he was the first employee and Senior Account Manager at IdeaRocket, the premier studio for high-quality animated explainer videos. He brought in business and managed productions for dozens of Fortune 500s and startups like Venmo.
He's a decent living-room guitarist and he makes a mean paella!
Sales & Account Management with Dan Englander:
Dan studied History in college, and started his career in marketing including social media. He eventually transitioned in to sales, and he shares the story of making this career change and learning how to sell effectively.
Through his career, he learned the importance of focusing on account management and new client acquisition.
His friend encouraged him to write his first book, which led him to launching his own business.
His desire to continue learning and to grow is part of led him to become his own boss.
Dan explains the repeatable and scalable account management process he has developed and implemented in various businesses.
He also shares what he has found to be the best sources of new business, including existing customers through the four stages for generating more revenues from existing customers. He details this process in his book Mastering Account Management.
He addresses the challenges that many small business owners have with connecting with their existing clients to identify additional opportunities.
Dan explains how he uses webinars in his sales funnels.
Developing an authority platform, in the form of his first book, was a key to his success as an entrepreneur. Developing a network of other entrepreneurs has also been important.
Resources:
Books mentioned in this episode:
[We receive commissions for purchases made through these links (more info)].

Other Podcast Episodes:
You can find other episodes of The How of Business podcast, the best small business podcast, on our Archives page. Here you can tips and advice on how to be your own boss and start your first business, or grow your existing small business.