Legal Protection for Your Small Business with Christina Scalera
How to legally protect your small business with Christina Scalera, an attorney and small business owner who fully enjoys the freedom of location. She is the founder of The Contract Shop, and on this episode she shares her experiences – from practicing law to starting her own business.
[Business Contract Resources from The Contract Shop]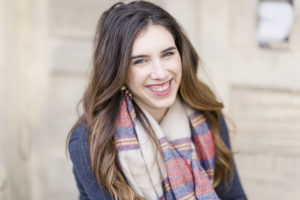 Christina is the attorney and founder behind The Contract Shop, a contract template store for creative entrepreneurs, wedding professionals, and coaches.
Three years ago, Christina found herself dreaming of pursuing a more creative path, and she started to look for alternatives to her in-house legal job. She explored everything from teaching yoga to becoming a freelance graphic designer to opening an Etsy shop. In the process, she ended up coming full circle by creating a business that brought the benefit of her legal training to help her fellow creatives.
When she's not staring at a computer or awkwardly standing on café chairs for the perfect overhead latte photo, you can find her in the woods doing things that are sometimes dangerous but always fun, like riding horses, skiing and reluctantly camping.
Christina grew up in McKinney Texas, but now lives in Lives in Silverthorne, CO and Atlanta, GA
Resources:
[We receive commissions for purchases made through these links (more info)].

Books mentioned in this episode:

Other Episodes:
Find all episodes of The How of Business podcast, the top-rated best show for small business owners, on our Archives page.